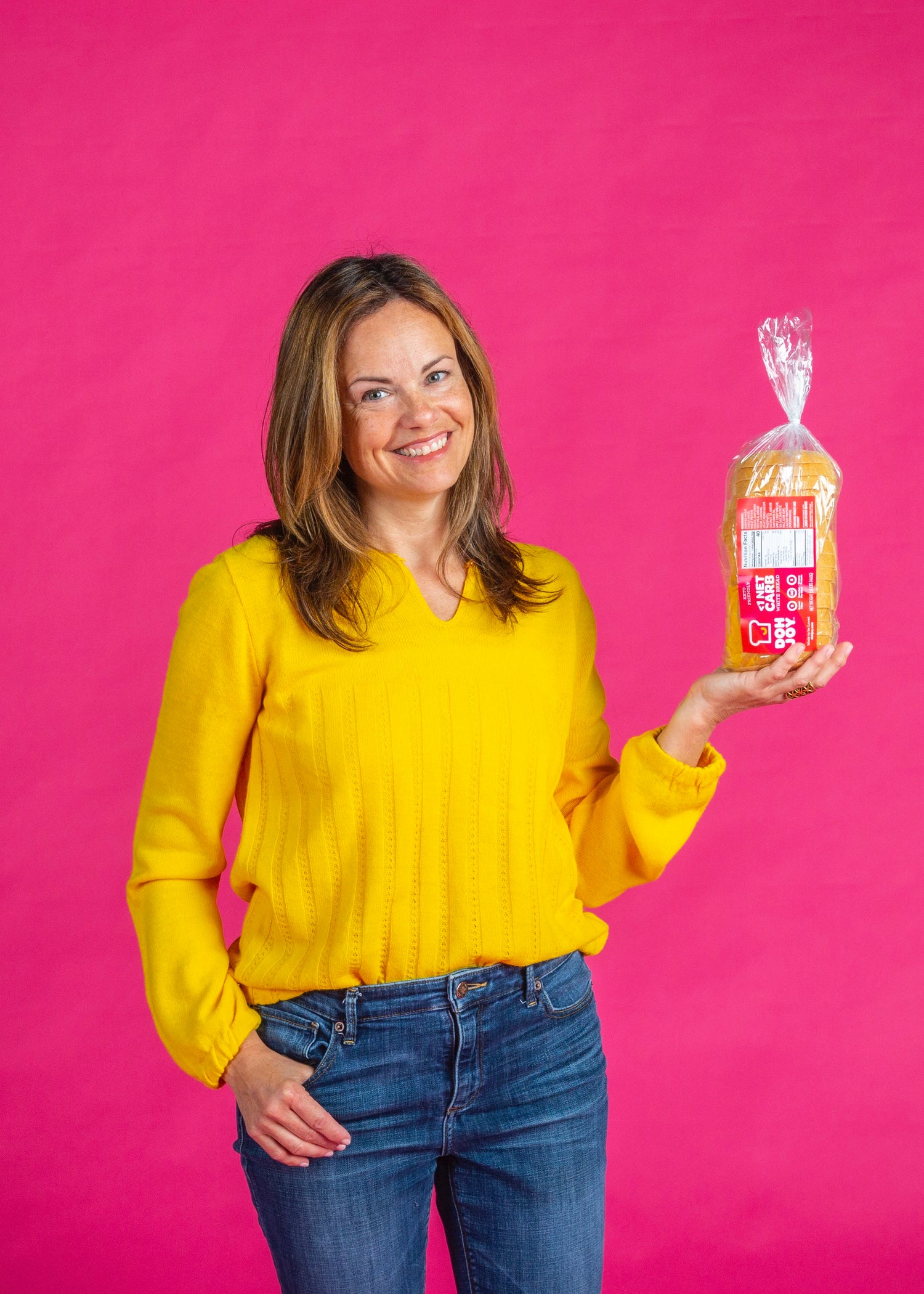 "My Love Language is Dough."
Meet the Founder: Julie
I have always associated comfort and love with the taste and smell of fresh baked goods. As a child, my grandmother baked bread, biscuits and rolls regularly from her little kitchen in Cincinnati, Ohio, so giving those up in adulthood was liking stealing one of the joys out of living.  I couldn't do it.
As a food product maker, I knew it was possible to make bread that tastes like the "real" bread my grandma used to make, with real ingredients, real nutrition, and less sugar and carbs to meet my health and weight goals. So I called on some crazy talented people I know, with baking and science expertise, and after years of trial and error, we perfected a recipe for a hearty and wholesome bread, with virtually no sugar or net carbs, that matches the flavor and texture of my grandma's bread.
My bread quickly amassed a loyal following of people who are on many types of health and fitness journeys. Whether they're watching their calories, trying to eat more protein or fiber, or following vegan, keto or diabetic diets, Dohjoy satisfies their appetite for bread, and their health goals.
I called my bread Dohjoy, because that's how it feels to know the bread you love, loves your body back.